Van life Hacks and Campervan Gadgets That Make Unique Van Life Gifts
Question: What's harder than shopping for the person that has everything?
Answer: Shopping for the person who has decided to divest themselves of every non-essential that doesn't fit into a van. The wretched van dweller who has decided to embrace the minimalist lifestyle that is #vanlife.
We see this question get thrown up a lot on various forums and corners of the internet, as well as from our own friends and family. What can I buy for my hippy dippy loved one living in a van down by the river that they aren't just going to re-gift or leave behind?
Fear not, we believe that deep down there's still a little room for luxury and commercialism left in even the most die hard vanlifer. We have put a bit of thought into it and come up with a list of our favorite little luxuries that elevate van life, and that we can't imagine being without. These are our top 6 unique van life gifts for Christmas.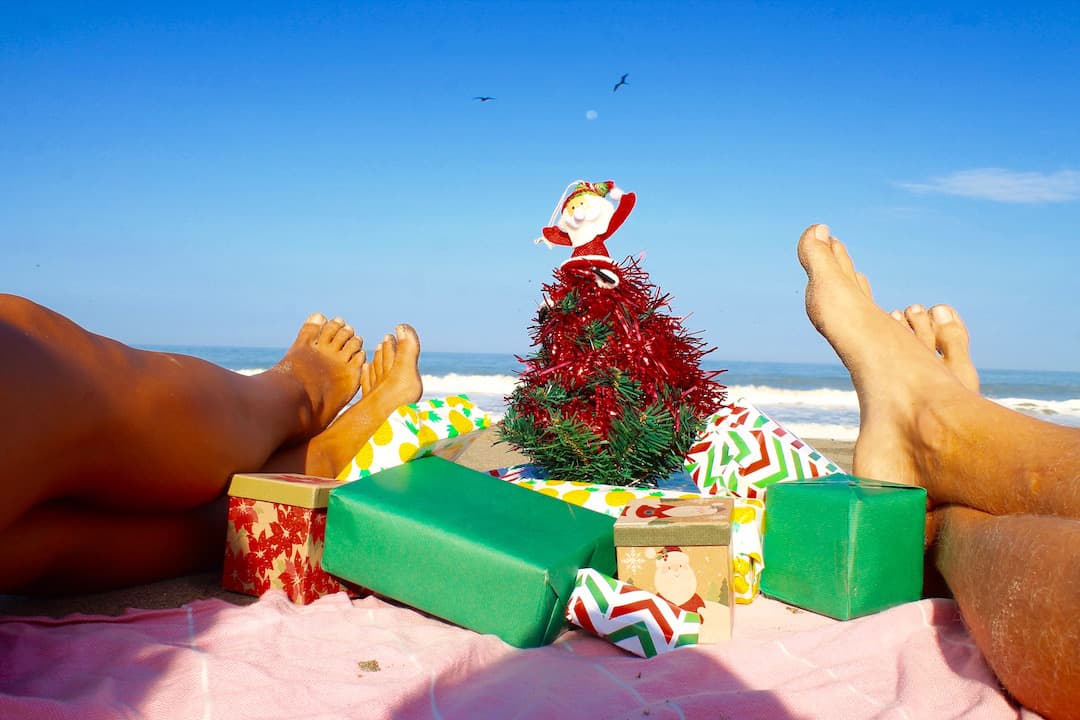 Bialetti Moka Express
The Bialetti Moka Express, toriginal espresso maker. This simple stove top pot was designed in Italy 1933 to ensure everyone had access to espresso style coffee. In an age where countertop espresso machines require at least a bachelor degree in barista and a dedicated, plumbed in filtrated water supply, we sure are appreciative of this simple pot that reliably delivers hot fresh coffee without having to have a call out for de-calcification every month.
Bonus Gift: Coffee Grinder
A simple hand grinder allows us to pick up bags of fresh roasted beans and when we have a lazy Saturday morning our hand ground coffee makes the morning joe all that more satisfying. We recommend Java Presse manual grinder.
Blue Tooth Speaker
Turn the van, beach, park or campsite up to eleven with a super portable super handy blue tooth speaker. Everybody loves music (we are told) so give the gift of portable tunes. The third generation U.E. Boom remains the best option for travelers offering super portability, water, dust and shock resistance, plenty of sound and decent battery life.
Platypus Gravity Works Water Filter
Many places that are accessible by van, do not necessarily have access to clean drinking water. A water filter allows freedom from bottled water which is good for the planet, good for the hip pocket and allows the adventurer to stay off the grid for longer.
The Platypus Gravity Filter can filter four liters of water in five minutes using nothing but gravity. One of our favorite additions to the van!
Hawaiin Tropic Sunscreen
When you live in a van it's likely you will spend more time outside than your house dwelling counterparts. Naturally, it follows that you are going to need a good sunscreen. Our absolute favourite is Hawaiian Tropic 50+ with hydrating silk ribbons (not sure what they are but we have tried the ribbon-less kind and refuse to go back). Goes on easy, smells great, isn't oily and offers great sun protection! One of our favourite campervan Christmas gifts on the cheap.
Nalgene Water Bottle
Nalgene originally designed laboratory jars, bottles and containers that could handle a range of solutions, temperatures, and conditions. Their bottles were soon adopted by wilderness adventurers who realised the value of their sturdy design and range of applications. Nowadays they are the go to water bottle for any adventurer worth their salt.
Cocktail Shaker
When travelling, they say the best way to experience a foreign culture is through the food. We have taken this approach a step further by trying to experience cultures through the local cocktails. From pisco sours in Peru and margaritas in Mexico to warm larger in London and fermented mares milk in Mongolia, how better to understand the culture than to drink like a local (not applicable in Russia). After a year of using our trusty Nalgene Water Bottle to mix our drinks, we finally took the plunge and invested in a small cocktail shaker. Let me tell you, there's no better way to class up a campsite soiree than a cocktail shaker.
Bonus Gift: Unbreakable Booze Tumblers
What's the point of dazzling fellow campers with your mixology skills only to pour your cocktail creation into battered tin mugs? Sip in style with these unbreakable tumblers.
There you go. Just because your friend or family has eschewed some of the comforts of this modern life to live some romanticized vagabond existence, doesn't mean they can't appreciate the finer things in life, from e. coli free water to the perfect martini.
*
What do you think of our list? Are there some unique van life gifts we missed? Let us know in the comments below.
*
Looking for more Van Life tips and tricks?
*
Want to save this list of unique van life gifts for later? Pin it!