Please note that some links on our site are affiliate links. If you choose to purchase through these links, we may receive a small commission at no extra cost to you. By using these you are directly supporting The Vanabond Tales to remain an independent travel blog.
Máncora is a beach town in Northern Peru just before you get to the Ecuador border. After leaving Huanchaco your best bet is to drive straight through as the North of Peru along the Pan-Americana is known for being riddled with crime and unsafe particularly for tourists. While the drive is mostly scenic with stretches of sand dunes lasting for seemingly forever, it is hard to look past the shanty, makeshift towns sporadically dotting the sand dunes.
Máncora, however, has managed to dodge the shantiness altogether. What is lacks in shantiness, it more than makes up for in overt tourism. The town it seems was built to cater mainly to the flocks of Western tourists that come each year. The main drag is lined with over price food options all touting the best pizza or best coffee and selling knick knacks of all kinds typical of a touristy beach.
While the beach itself does not compare to those in the neighboring country of Ecuador, the nightlife is much more exciting. The beach itself is a bit drab and backs right up to the city center. So much so that during high tide it is impossible to walk along the beach near the city (and it was overflowing into the city center when we were there). My advice is head over to Ecuador if relaxing on the beach is something you are looking to do. If you are looking for a good time or to surf though, you have come to the right place.
If you plan to stay, check out Pepon Surf Camp. On the same road as the more popular Wild Rover without the hefty price tag (or pool), it is the perfect place to stay. The basic accommodation ranges from private rooms to private tents for camping. There is amble place to park if you are over landing as well. It lacks a pool, but you can easily go by a single beer or cocktail at one of the other hostel's pool bars and take a dip to escape the hot sun. Much cheaper than paying double or triple the price to sleep there.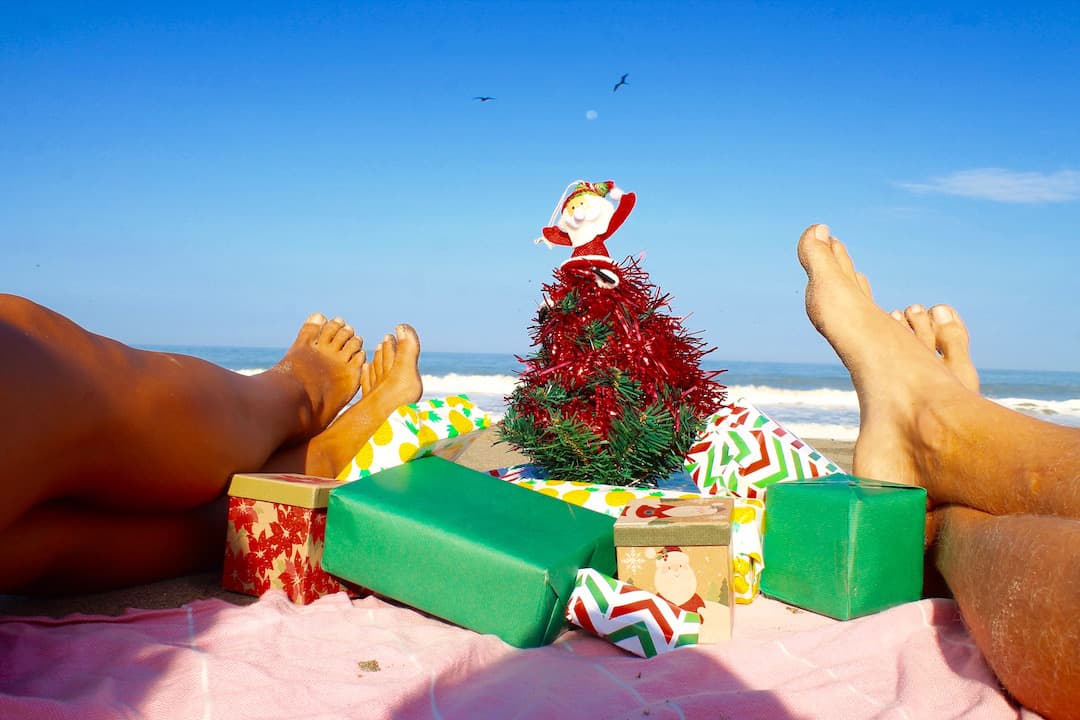 The Surf
There are not many things to do in Máncora outside of the nightlife and surfing. Neither I or Eddie tried our hand at surfing in Máncora, but plenty of people were bobbing around waiting on the perfect wave. The waves were large when we were there due to a recent weather event. Do not let this stop you if you are a novice though. There are at least three surf schools right on the beach for you to choose from. The instructors seemed to be very attentive and helpful. We even watched a few instructors ride the wave on the back of the surfer's surfboard which was a sight to see.
The Market
For those of you who are interested in cooking on your own to save on costs, there is a large market on the outskirts of the main thoroughfare. You cannot miss the building as it is one of the largest in the city and boasts the sign "Mercado" in big white letters on the side. Here you can find all sorts of fruit and vegetables and for the brave meat. We typically do not eat meat, but being Christmas Eve we decided to spicy things up a bit. We chose a place directly across the street for our meat needs. This shop had a few fridges keeping the meat cool. In the market, slabs of meat sat and hung uncovered with owners occasionally swatting flies away from the meat. Not our idea of appetizing.
For those with deeper pockets, there is also a delicacy shop near the market on the corner (see GPS coordinates here). The lovely lady running the market has a range of cheese, deli style meats, olives and more to make for a special occasion. It was definitely a treat for us to find European style cheeses to spruce up our holiday celebration.
The Nightlife
As mentioned previously, the nightlife is the reason to come to Máncora (or if you are craving overpriced Western food). If you are like us and choose to stay away from the party, you made the best choice. The party hostels is where the party is at for most of the night. The two main ones in town are Wild Rover and Loki.
Wild Rover is located near the beach (when I say beach I mean you can walk a few steps and see the water but there is really no beach per se.) It is a good place to day drink though as it is closer to the water and has a pool. The party place to be at night is Loki. Located just past the main drag on the right, it is a massive compound aimed at providing a good time. And provide a good time it does. I won't go into the details, but the party here is fun.
After hanging out at Loki until midnight, make your way to the beach bars down by the water. A bit dodgy to say the least, they play local music and people really get into the vibe. Stay here until the sun comes up (or be like us and leave well before that could ever happen). Regardless, you are going to get a local experience (local enough in an overtly tourist town). Be careful of your belongs here as it is an easy place for a conniving thief to snag your wallet or phone after you have had a few drinks and with all the people crammed in.
The Next Day
After a night's rest and slow morning nursing your most certain hangover, head down to Cafe del Mundo for breakfast/lunch. More reasonably priced than a lot of the other places on the main drag, they serve up decent food to cure the beast inside you. We ordered burgers and fries for two and it only cost us S15 per person. A bargain compared to the S20 – S45 price per burger available at some of the fancier establishments in town.
For those of you with deeper pockets, we were told that Smokin Brothers and Antica Pizzeria were good options for your Western craving that you are bound to have after a night of heavy drinking.
If you are down for a repeat, do it again. If not, head on up to Ecuador for some of the best beaches we found in our time in South America. Find out some of our favorites here.
The Nuts and Bolts
Where to Stay:
Party – If you are looking to party and party hard then check out either Wild Rover or Loki. Wild Rover is further from town but closer to the water while Loki is in the middle of town and closer to the main Mancora beach in the middle of town. You cannot go wrong with either though if you are looking to let loose for a few days. As a note, you cannot bring your own alcohol here which is a bummer.
Pepon Surf Camp – Pepon Surf Camp is a great option for the budget traveler. Just a stone's throw from Wild Rover and within walking distance to the main town, the price cannot be beat. Accommodation is basic with no hot water and no pool. You can choose from rented tents, private rooms (only two) or you can overland here. Pepon is a great guy and built most of the hostel himself. Plus, you can bring your own alcohol here with the exception of beer.
What to Eat:
Cafe del Mundo – Serving up a range of items at breakfast and lunch, this is a great option that will not be too hard on the wallet. The french fries were probably the best we had in South America. (This is not saying much because the fry quality is abysmal.) The restaurant has a more relaxed feel than some of the others on the main drag. Do not be in a rush though as the service is not very fast.
Smokin Brothers – If you are looking for American food look no further than Smokin Brothers. With oversized burgers, sizzling wings, french fries and more you cannot go wrong with your order. You are sure to rid yourself of the nasty hangover that you woke up with by going here for a quick bite before repeating the previous night's affairs.
Antica Pizzeria – Known as the best pizza in town by many, but we unfortunately did not get a chance to go here due to Christmas holidays. Check it out and let us know how it is!
What to Do:
There are really only two things to do in the city, surf and party. Surf all day and party all night and you will fit right in at this beach town.
Services:
Connectivity: 4G Entel mobile is available throughout Máncora and WIFI is found in most shops. You won't be off the grid here.
Roads: The road conditions are mainly dirt with the exception being the main drag where all of the restaurants/bars are located.
Water: We advise not to drink the water here. Grab a bottle or water or be environmentally friendly and filter/boil the water from the tap before consumption.